Our exclusive badge partner, Conference Badge, makes it incredibly easy to create high quality event badges. Right from the dashboard, you have full access to Conference Badges portal. 
Here's how it works!

CREATE CUSTOM CONFERENCE BADGES
From the Reporting & Printouts main menu on the dashboard, click Print Badges, then click Try Conference Badges. 
You'll be led to a modal that has 2 steps. First click the top orange button - this will create an Excel spreadsheet with your attendee list. You don't need to do anything with this Excel sheet after it downloads.
Next, click the green button - this will lead you to Conference Badges website, where it will lead you through the badge creation process.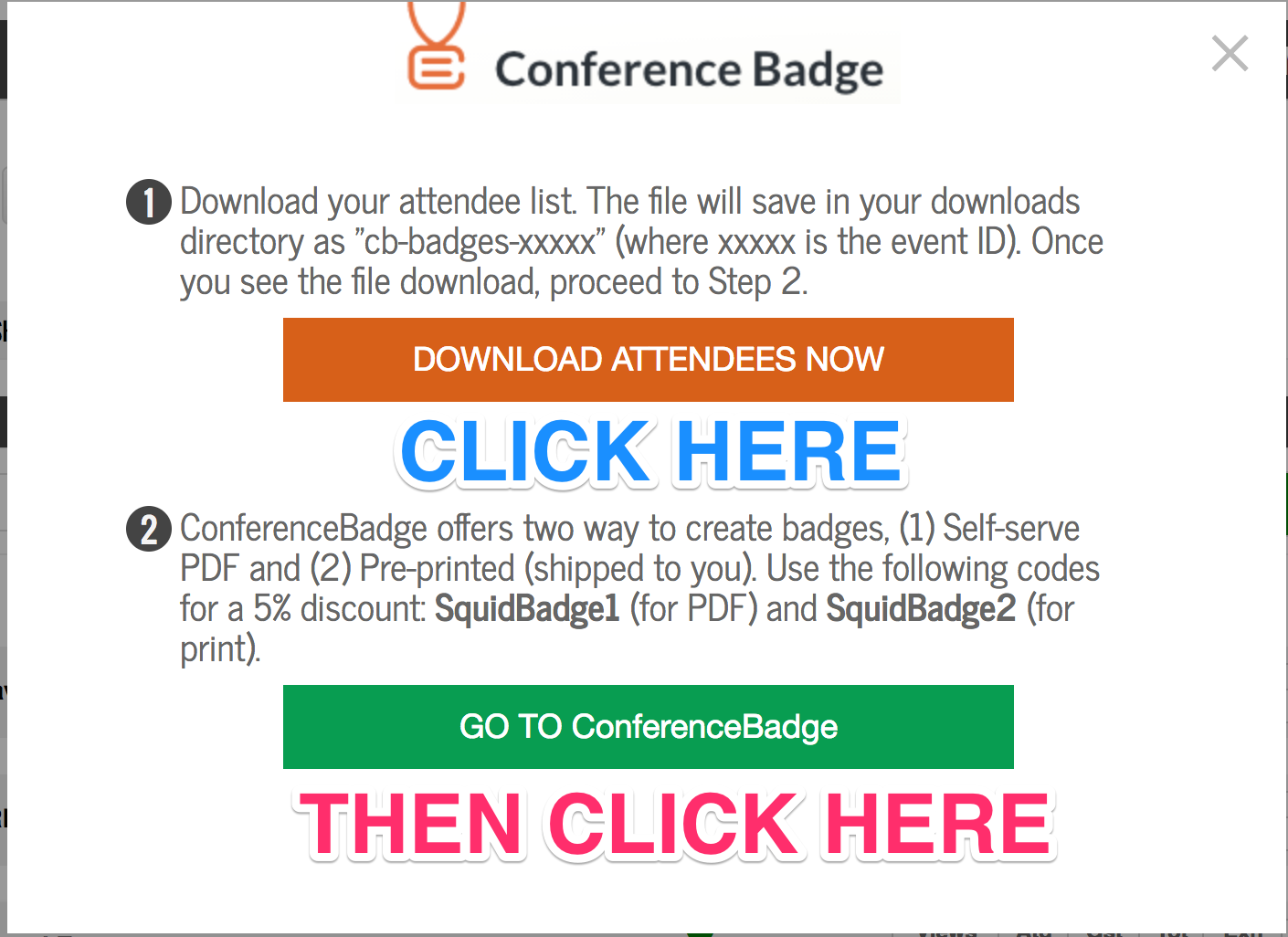 After clicking the green "GO TO ConferenceBadge" button in our system, you'll be taken to the Conference Badge platform. Simply create an account or login to an existing account. Then, click either the START NOW button or the VISIT YOUR DASHBOARD button. You will be taken to the following - click the dotted box "New Event from Excel":
The first step will be to upload your Excel spreadsheet that was automatically generated by our system. All you have to do is click the large Excel import button (dotted, rectangular space - it will turn green like it is below, when you have successfully uploaded a file) and locate the file on your device. 
You can also name your event and set a duration. 
The next step is to map your data. At this point, you have uploaded a spreadsheet of data - now you need to tell the Conference Badge system what that data is. You'll see that for each column of data (that came from the spreadsheet you uploaded), you have:
a preview of the data
an option to rename the column
Go ahead and go through each column - designate either an existing column name (like "First Name"), or elect to create your own custom name (like "City").
If you intend to include a scannable QR code on your badge (which allows for mobile check-in and lead scanning, we recommend leveraging at your event!), the following is a very important step:
Your imported Excel file should contain a URL for the QR code belonging to each registrant. This column of URL data will appear in the mapping tool in Conference Badge. Make sure you name this column of data IMAGE URL. This will ensure you create a valid QR code that integrates with the Eventsquid platform!! (See below screenshot)
This is what the proper QR code will look like in the final editing step:
The final step in the process will let you edit your badges. You can pick a templated look and start customizing how the different elements look on the page. You'll see on the left side of the editor that you have your fields of data (aka the columns of data that you just renamed in the prior step) to select. When you click a field on the left, it'll input the field on the badge, where you can move it around to your liking.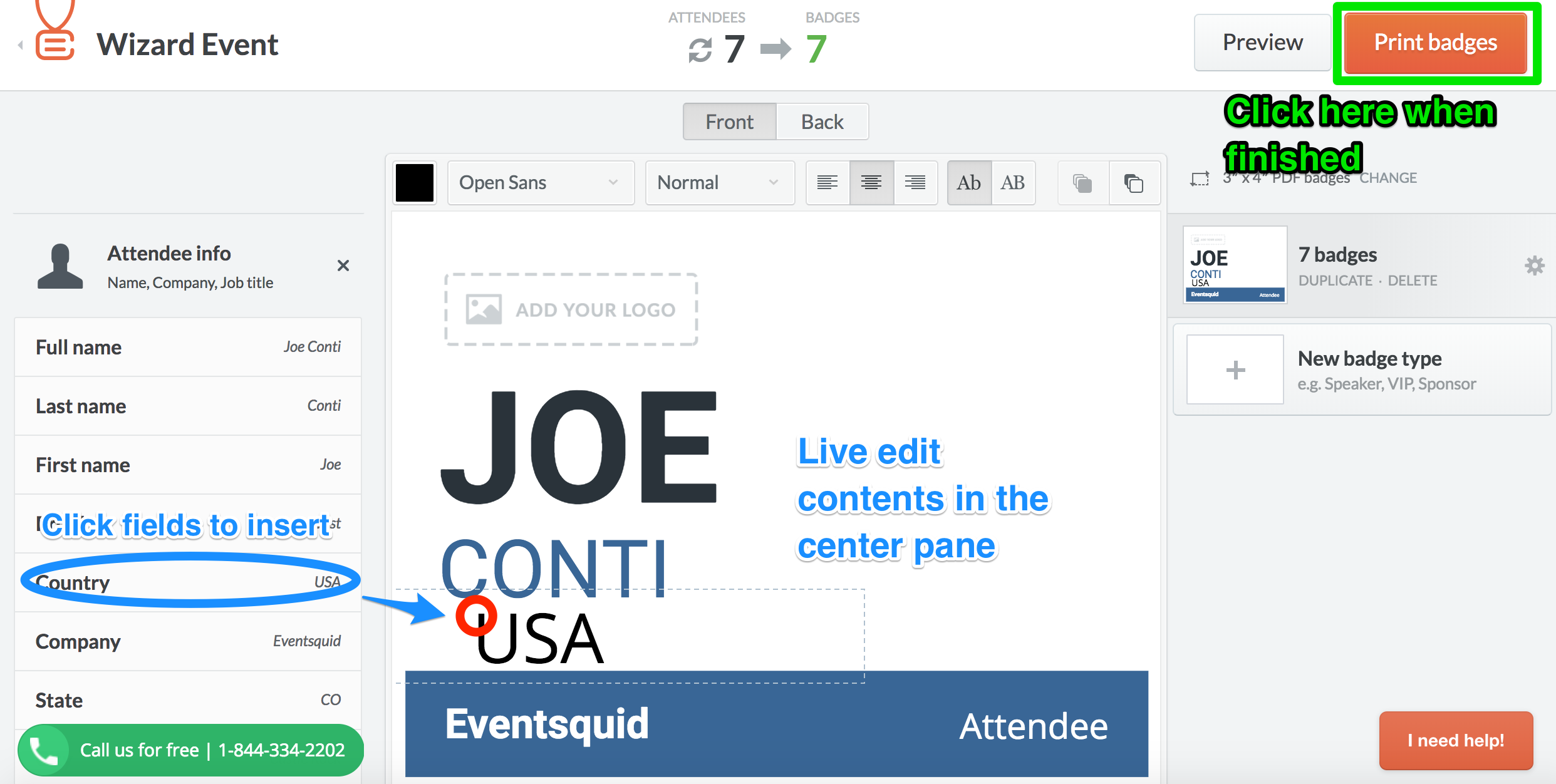 When finished, click the Print Badges button at the top right and you're all set! You'll have the option to select your badge sizing and printout style (PDF printout or mailed badge cards) in the final step.