THE SURVEY BUILDER
The survey builder is divided into three panels:
    Draggable elements
    Your survey work area
    Configuration options for survey elements and the survey itself
GETTING STARTED
Begin designing your survey by dragging elements from the leftmost panel into your work area. You can also click the blue buttons to add elements directly above the button. In either case, you may drag survey questions anywhere.  Using the section header, text paragraph and section divider elements at the bottom of the list, you can design a well-organized survey with proper instructions.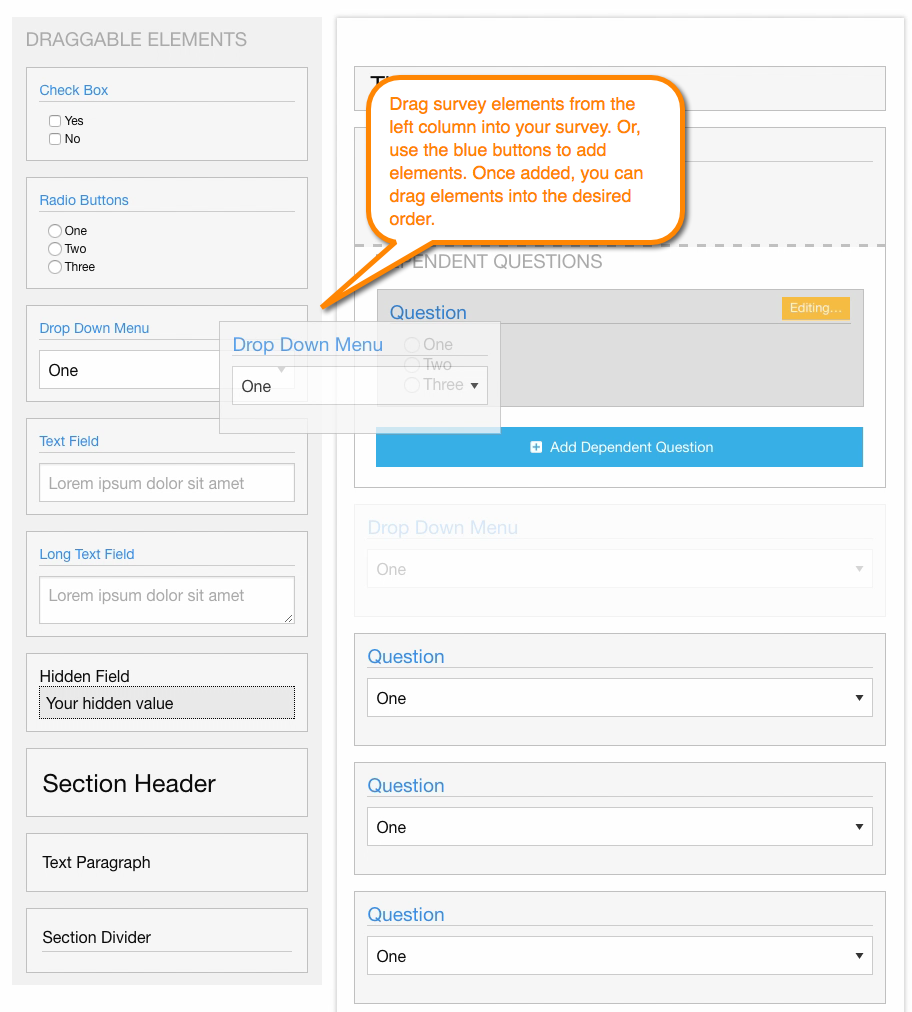 CONFIGURING YOUR QUESTIONS
After you add an element into your work area, the rightmost panel will display the options for that element. You can define the following attributes:
The question
All of the possible options the user can select
The default condition of the element when the user enters the survey (you can default an answer to "yes" for example.
Whether the question, itself, is mandatory (e.g. the user must answer it)
Whether any answer will trigger a follow-up question
A short label for the question (for use in graphs and grids)
Any help text you think will clarify the question for respondents.