CONFIGURING YOUR MOBILE APP
Within the MOBILE APP section of the Event Builder, you have the ability to tweak a few settings; however, the bulk of the mobile app is automatically designed by the system (alongside your event page on desktop).
CONFIGURATION SETTINGS
Enter the Event Builder, then select the Mobile App tab at the top. Below, you'll see a series of switches: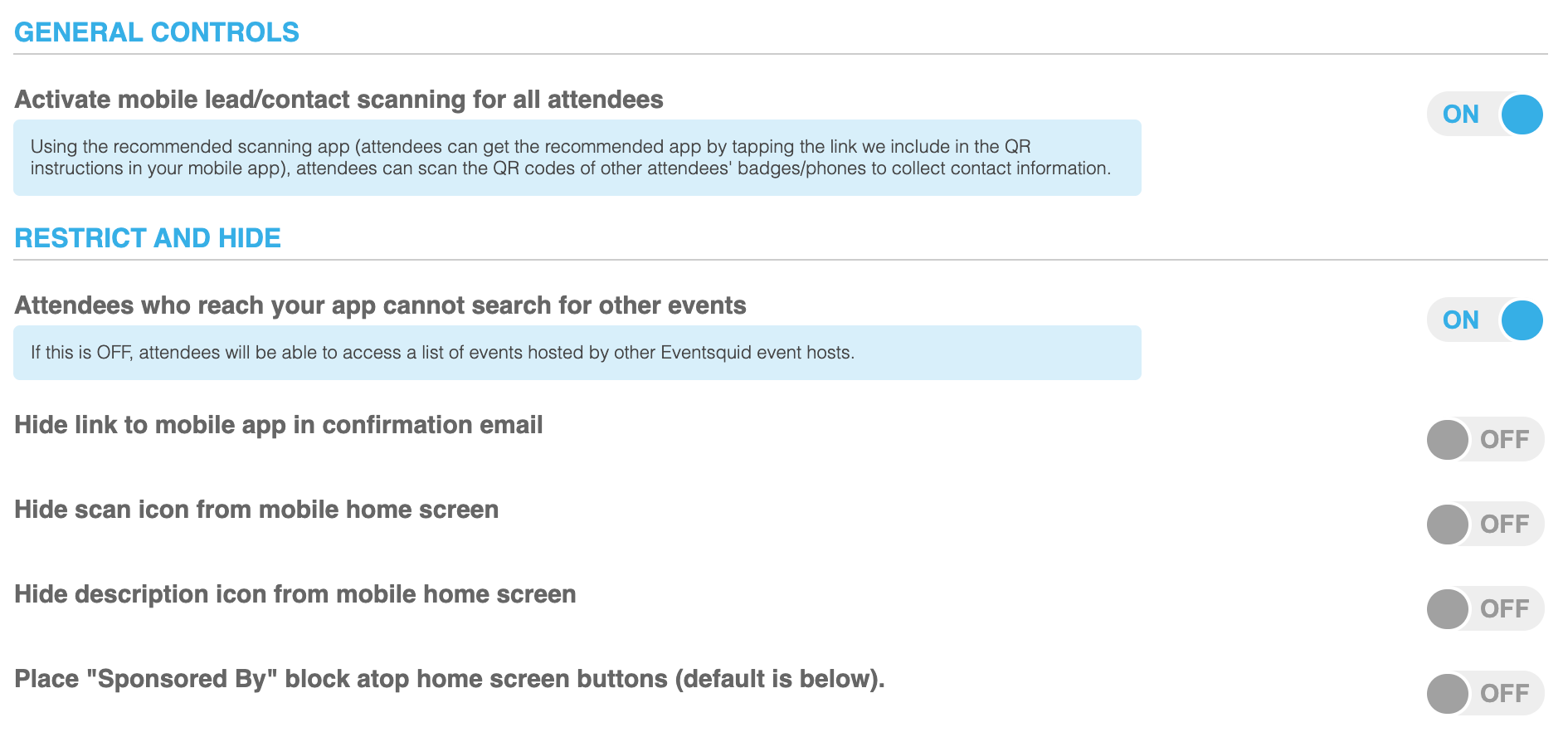 Activate Mobile Lead Scanning: attendees can use this feature to capture fellow attendees' contact information by scanning their QR Code.
Attendees Cannot Search for Other Events (RECOMMEND TURNING ON): when activated, registrants will NOT see the event search icon in the main navigational menu of the mobile interface
Hide Mobile Link in Confirmation Email: allows admin to exclude the system-generated link to your event's mobile app that appears in the confirmation email
Hide Scan Icon: allows admin to hide access to the QR code on the mobile home page (each attendee is given a unique QR code after registering, access to which can be given through the mobile app homepage)
Hide Description Icon: the mobile app automatically generates a button on the mobile app home screen that leads users to the event description (which, on mobile, includes the written description and banner image)
Place "Sponsored By" Block atop Home Screen: The mobile app allows you to highlight up to three of your sponsor logos on the home screen, within a small rectangle. By default, that rectangle will display at the bottom of the mobile home screen. Flipping this switch will shift the block to the top.