SPEAKER Q&A
Some of your sessions might involve a Q&A portion. You can use the Survey Dashboard to capture questions from attendees before the event begins.
The survey tool can be used to solicit speaker questions BEFORE the event. You might consider a number of different strategies for capturing questions, such as:
Include a space in the survey for each session; therefore, each prompt is a specific session that an attendee can submit a question for.
Create a survey for each session and allow attendees to submit one or more questions.
DATA
Before the session, you can view your results grid on the Survey Dashboard to see what questions came in.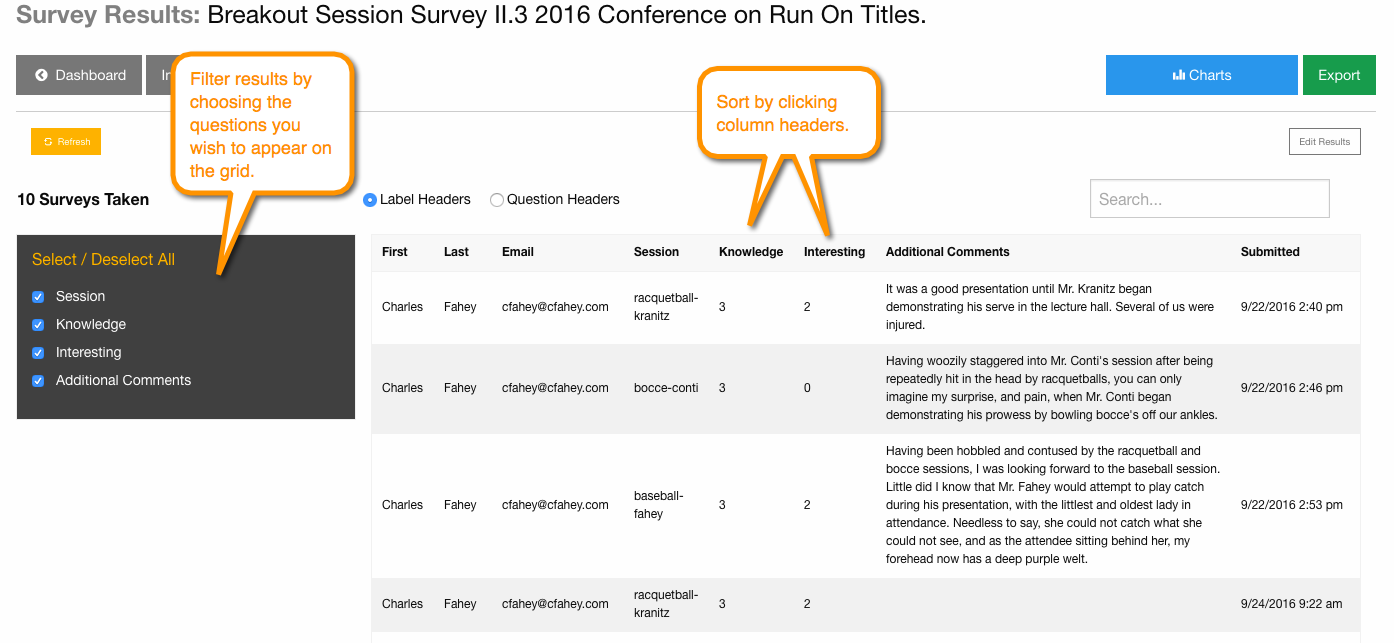 If you asked for any non-text feedback (such as ratings or whether or not the attendee has seen this speaker in the past), you can view this data in chart format.
From the results grid, click the CHARTS button to reveal graphs relative to non-text answers you asked. In order for data to show on the graph, it must be asked in one of the following question forms:
Radio buttons
Checkboxes
Dropdown menu