Navigation > Manage Organization > Payment Processors
Adding PayZang as a Payment Processor in Eventsquid
To connect your PayZang processor to your Eventsquid account, you will need your PayZang:
Tokenization Key
Security Key
Configuration
In your MANAGE ORGANIZATION area, click on PAYMENT PROCESSING. Click the green ADD button and click on PayZang.
You may give your PayZang account a nickname as a reference to what account you are using. Click the green add button.
Enter your PayZang Tokenization Key and Security Key. Check the box "Default" in the upper left to set PayZang as your default payment processor.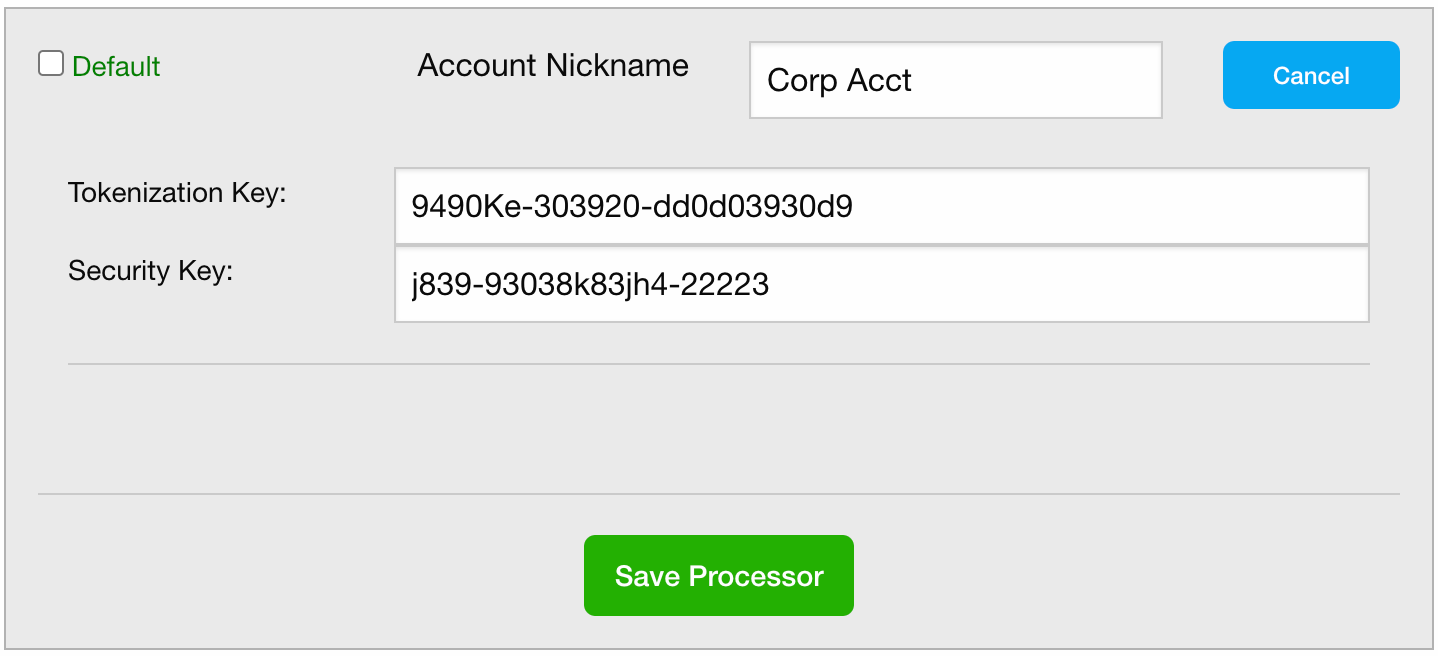 Click the green Save Processor button and you are done!