SIMPLE REGISTRATION FORMS
You enter the business rules in the EventBuilder and our system generates accordion-style registration forms that allow registrants to work through bite-sized chunks of data. If the registrant has ever registered with us before, their information will pre-populate the form. In addition, if they begin registration and decide to come back days later, our system will recall every bit of data they entered.
ONE SETUP - CUSTOMIZED EXPERIENCE FOR ALL
We realize that you would like to have a single registration website and form handle each of your registrants exactly how you imagine they should be handled. Our EventBuilder engine allows you to create as many registration profiles as you need and customize those profiles so that registrants of each type get an experience tailored to them.
Each profile can offer a custom set of items (e.g. registration, goods, services, etc.)
Each profile can prompt the registrant for different pieces of data
Each profile can trigger discounts different from other profiles.
Each profile can have customized text throughout the registration form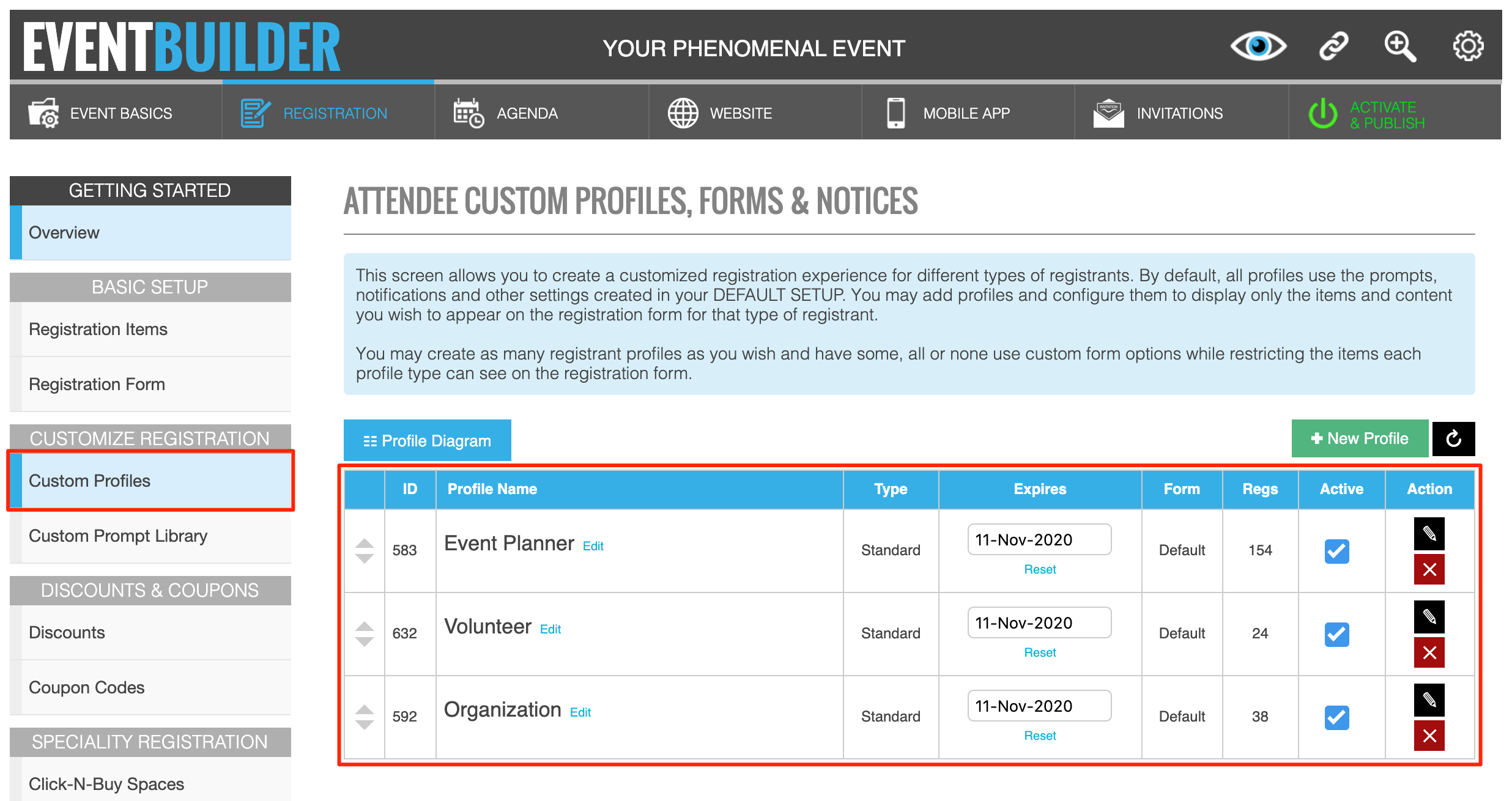 YOUR BUSINESS RULES RULE
Our built-in logic engine allows you to set rules like "when you select this, you cannot select that" and our forms elegantly guide the user through registration. You want to package two items along with registration? Easy. You can enforce age restrictions, minimum quantities, per-registrant limits, overall item limits and much more.
POST-REGISTRATION MODIFICATIONS
People change their mind all the time! That's why we allow you to open up post-registration modifications for each event. Users can never generate their own refunds but they can switch and reverse non-chargeable items and add items up until the date you specify.