BUILD YOUR WEBSITE
Using the EventBuilder, mere internet mortals can create beautiful, informative and interactive websites for their event. Websites created with our software dispense with the need to hire programmers or designers. 
WHAT YOUR WEBSITE CAN INCLUDE
Your website can include the following sections and information modules:
A customized layout with your colors, your branding and your header graphic
Event and registration times (registration automatically opens and closes)
Address and live mapping for the venue
Panels that include all items you are offering (sessions, activities, goods, services, etc.)
Pricing & discounts
An event flyer
As many schedules as you wish
Any documents you wish users to download
Hotel accommodation information and links
Awards and honors (description, picture)
Special guests and speakers (bios, picture)
Attendee list
User or administrator uploaded photos and videos
Sponsor logos and links
Save-to-Calendar function
Link-to-This links and QR code
Host contact information
Private email contact form
Social media sharing links
Attendee registration
Exhibitor registration
General ticket sales
Volunteer registration
Booth/space sales
You can customize button names, colors and to a certain extent, the layout.  We limit, by design, the amount of layout customization you can execute because we have studied where certain buttons and other elements need to be in order for users to find and interact with them.
Sample site from Copa Aguila: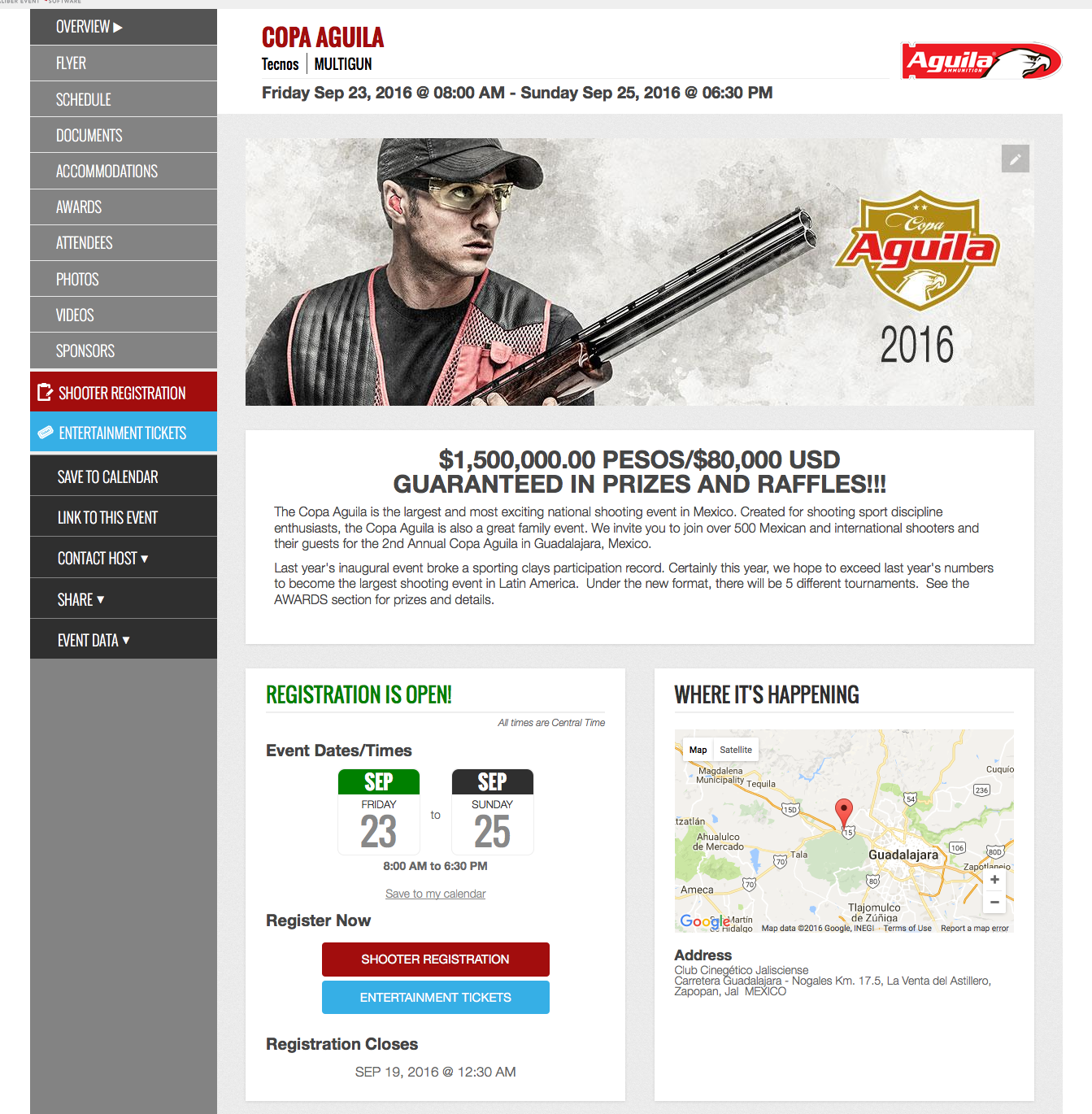 Sample site from Shofar: