EMAIL AND TEXT COMMUNICATIONS
Our robust communication center lets you send any type of email or text message to your registrants. You can save your emails as templates for future use and you can format your messages with our wysiwyg editor.
It's as easy as...
AUTOMATED REMINDERS
Set up custom messages to go out on a certain day. Setup the distribution list, craft the content, set the trigger date and save!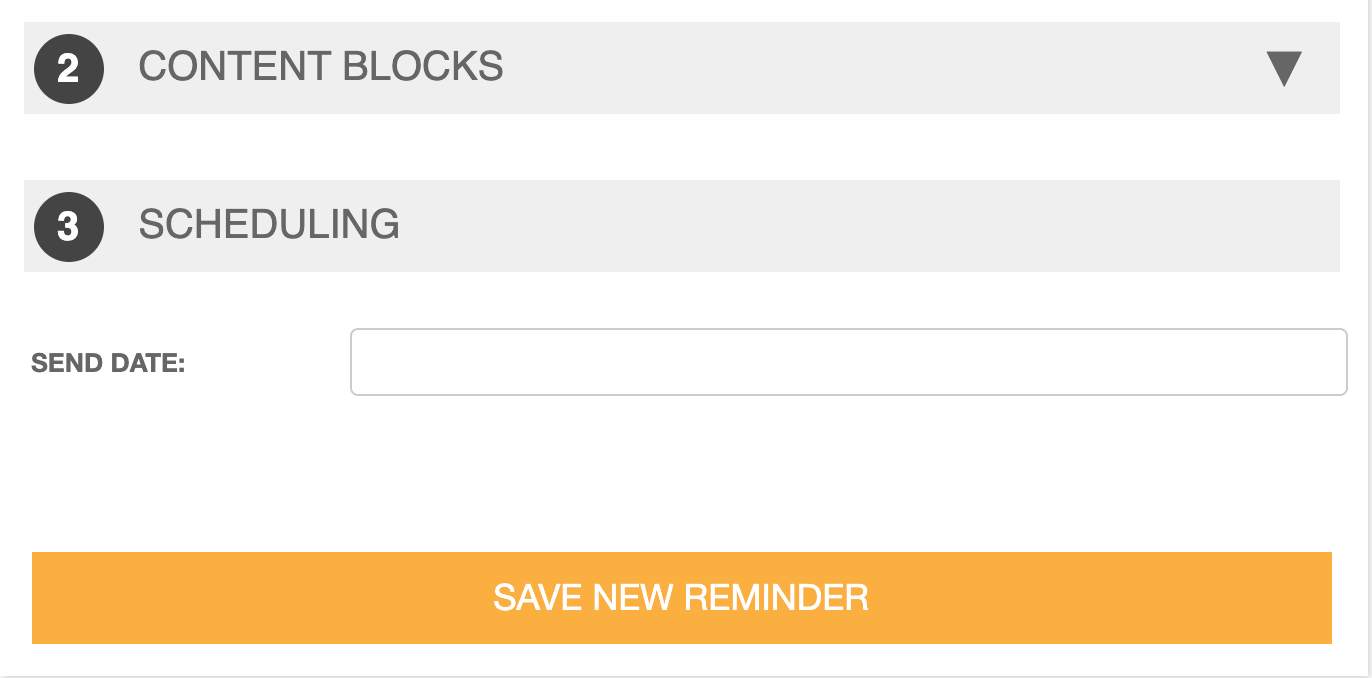 EVENT INVITATIONS
Invitations get special treatment in our system. If you need to pre-assign a registration profile to your invitees (e.g. VIP's vs Members vs Guests, etc.), you can upload your invitation list and our system will make sure that simply based on the user's email address they will get the registration experience you customized for them.
Easily upload lists from Excel or even past events, craft custom invitations and track response rates, right from the Event Builder.
CREATE A NEW INVITATION
After uploading your invitation list, you can create your invitation by clicking the Make Invitation button. You may either load a previously created template, or you can create a new invitation. The invitations tool allows you to customize the "From" name, as well as the Reply To email address. Similar to standard emails, you will also find the Subject and Content sections are also fully customizable.
Within the Invitations tool, you will find additional customization utilities. You may choose either a Standard Invitation, or a Save The Date if registration is not yet open. Content options are also fully customizable by simply selecting the box next to the desired content block.