PRE-FORMATTED AND CUSTOM REPORTS
We understand the importance of extracting event data, which can be used for a variety of purposes, from catering counts to revenue figures.
In our reporting area (access from the Event Dashboard), you can choose from pre-configured revenue reports, volunteer hour reports and a host of other reports. You can also visit our custom report tool and select exactly the items you want on your report and filter or sort them. You can save the report by name and export it to a spreadsheet.
CUSTOM REPORT BUILDER
Filter, analyze, export. Our Custom Report tool gives you the freedom to build and save real-time datasets, then export with the click of a button.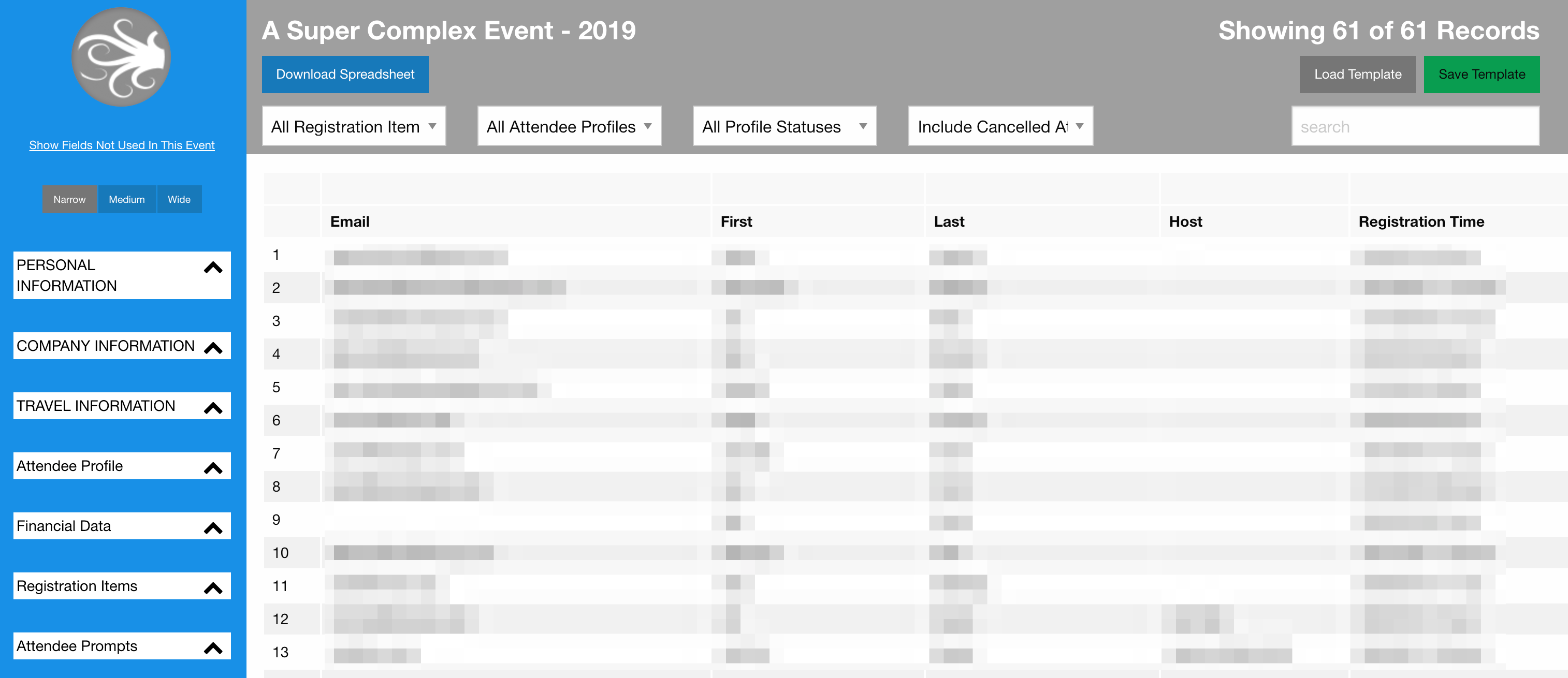 AUTO REPORTS
Utilize our pre-formatted reports to quickly access organized datasets for actionable insights. Our system will also generate badges and labels, making it even easier to prep for event day.

When ready, print, export or send data to a colleague with the click of a button.