There are SEVERAL ways to check attendees into your event or into individual sessions within your event (e.g. for tracking attendance at a session or redeeming for an item, like a shirt or meal).
1. Use a laptop or tablet
Using the dashboard you can simple click the CHECK-IN buttons adjacent to each attendee. This is NOT recommended unless you have a small number of registrants or you feel your registrants will not be able to use a QR code.
2. Use the free Eventsquid QR Scanning App
Use the Eventsquid QR Scanning app to have volunteers or devices on cradles scan attendees' printed vouchers, mobile QR codes, QR-enabled badges or QR labels. To download the app for Android click here. For iOS, click here. To watch a tutorial video, click here.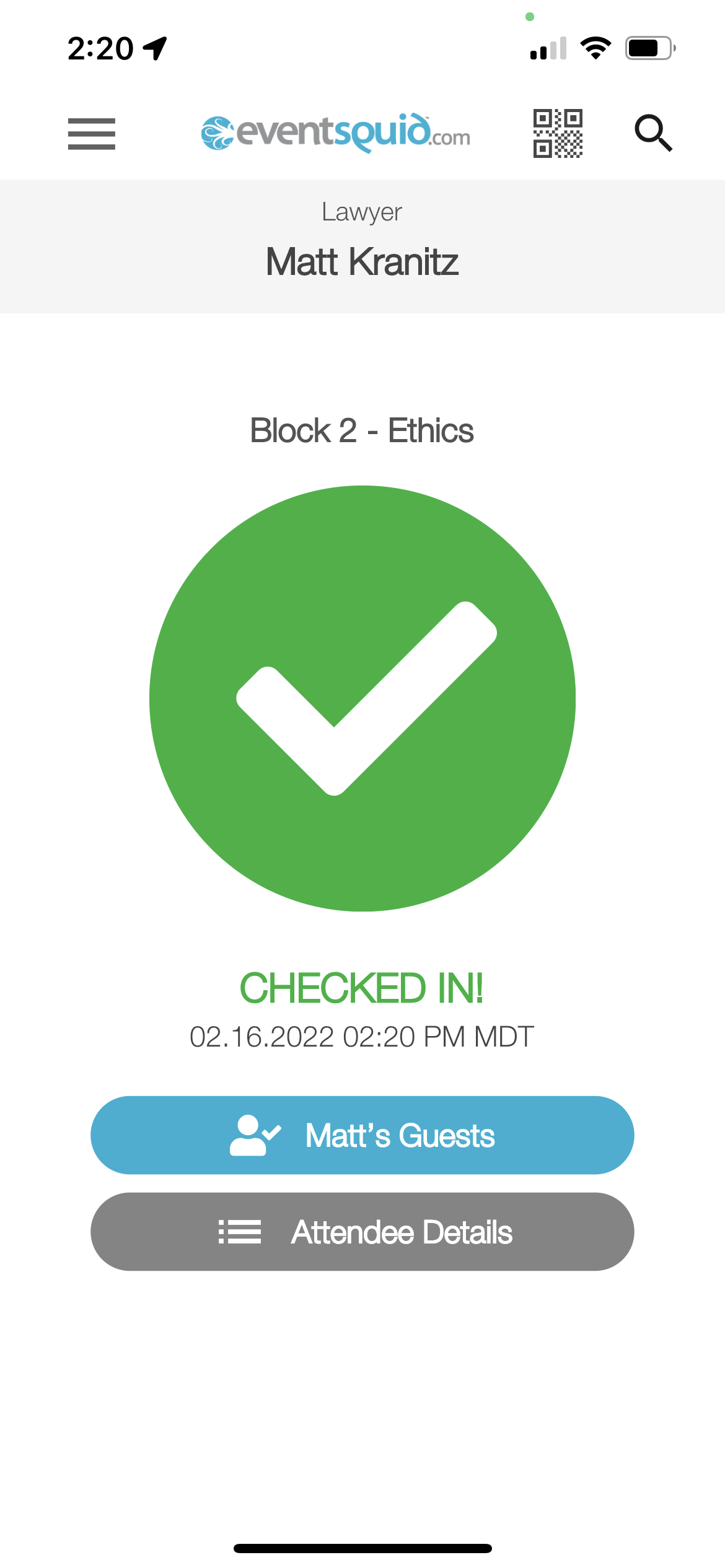 3. Self-serve tablet check-in
Allow attendees to check themselves into an event (this will not trigger the printing of a badge at this time).
To open the remote check-in app in any browser, type in the following URL:
https://eventsquid.com/remotecheckin.cfm?event_id=[YOUR EVENT ID]
4. Print the manual check-in report
Use the report menu to print the check-in report (which contains QR codes that you can scan when the attendee walks up).